We were first asked to refresh the existing logo. While concepts were well received, once the client saw what was possible our directive became to come up with a completely new look for them.
After several new designs were explored, the final choice was a strong DE based logo mark with a reflective form and angular elements.
Style guide including typeface, colors and brand imagery was solidified thru the business suite design process.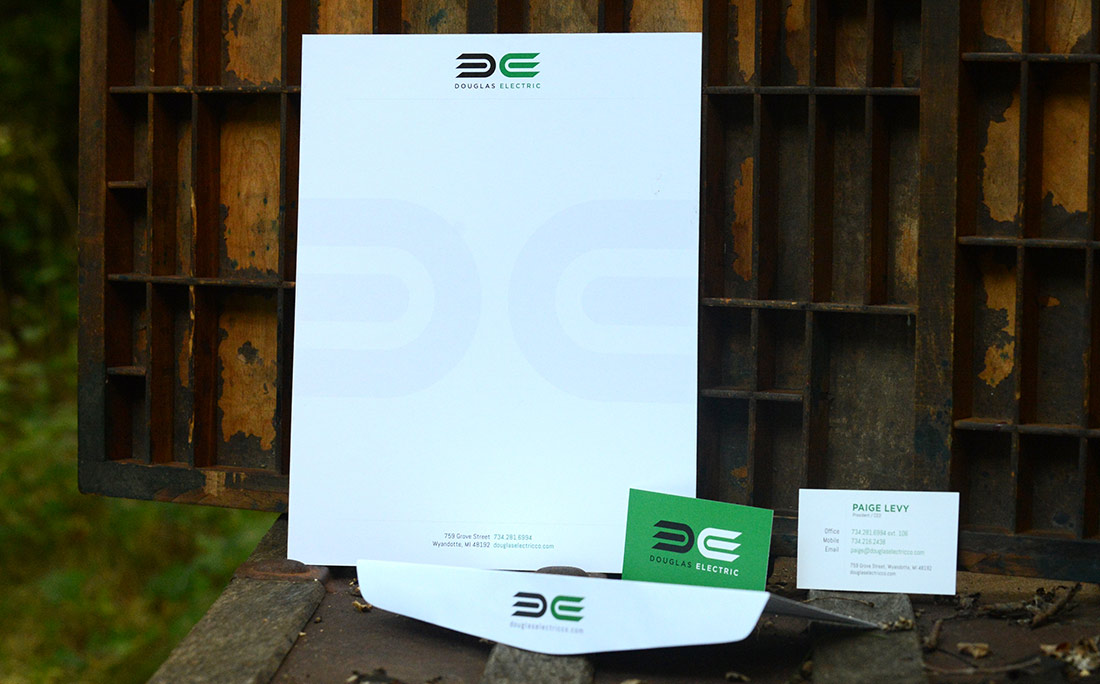 We then art directed 2 custom photo shoots. This provided us with strong material for their grayscale and tinted image based website design.
Douglas Electric Company now enjoys a fresh brand presence. The new look has improved customer engagement and marketing results.